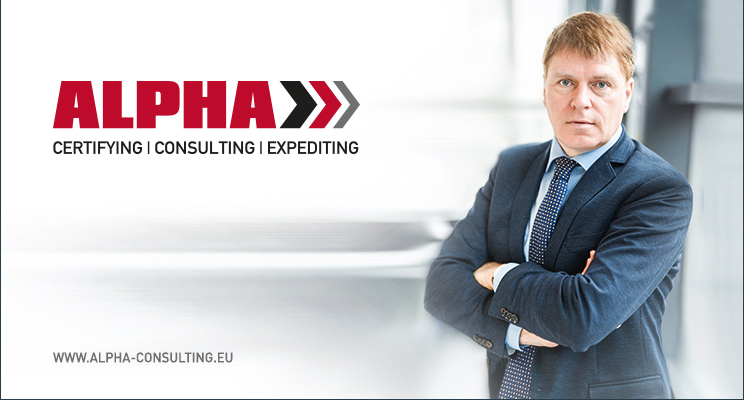 In today's highly competitive market, it is of enormous importance for companies in the process industry and plant engineering, especially in the oil / gas (LNG) or petrochemical industries, to avoid any form of unforeseen delivery stoppages or production delays. In addition, high volatility global regulatory requirements relating to improved risk management lead to increased demands on producers to protect their employees, the environment and residents from industrial hazards. Manufacturers must ensure, for example, that the equipment they supply meets all technical requirements and regulations or  that the operator's equipment is safe and reliable and does not put a risk to the environment – that is, to everyone and everything!
Our ALPHA specialist engineers and inspectors have been on the road worldwide for years to help ensure quality and adherence to delivery dates through inspection services.
We explain to our customers a clearly defined picture of ALPHA inspection performance, like:
EN 10204 Inspection;
Witnessing on behalf of the manufacturer, EPC Contractors or the end customer;
Independent witnessing without given specification but after ALPHA inspection plan.
We divide witnessing into 2 types: on the one hand is witnessing for the complete delivery of a unit, a skid or a facility and on the other hand is on spot witnessing, which means the checking of a part of a facility or single items.
Inspection is sometimes associated with headaches for many manufacturers and distributors – but it doesn't have to be so. Reliable cooperation, combined with a high level of professional expertise and a correct scope with the service description can dispel the fears and ensure success.
Neutrality and quality are our top priorities: We can objectively tell you whether your processes and products are safe, efficient and economical, whether your products meet all compliance criteria and whether they meet the requirements of authorities or their customers.
For ALPHA, the "Think Quality!" concept means working closely with our customers to define all objectives and milestones in a clear and realistic manner and to achieve them together and trustworthy.
No one is left alone, no matter where in the world our customer is!